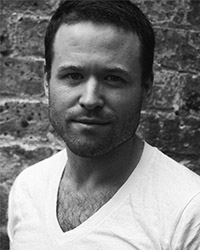 HENRY NIXON
as The Father
Henry graduated from the Australian National University with an Arts degree, majoring in Anthropology, Sociology and English, before deciding to pursue an acting career. He auditioned for and was accepted into the National Institute of Dramatic Art (NIDA) in Sydney. Since graduating, Henry has starred in several popular television programs including the HBO series The Pacific produced by Steven Spielberg and Tom Hanks, Underbelly, East West 101, All Saints, McLeod's Daughters and Home and Away. He has also starred in several films including Sleeping Beauty, Triangle, The Black Balloon, Noise and Somersault.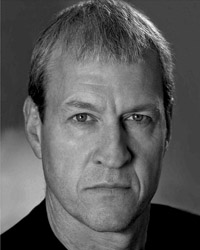 DAVID ROBERTS
as Edward
David Roberts graduated from the Victorian College of the Arts in 1987 and has worked extensively in film, TV, theatre and radio ever since. In 2008, he was nominated for an AFI award for Best Lead Actor in a feature film for the role of Ray Yale in Nash Edgerton's first feature The Square. David's other credits include numerous Australian television series including the ABC2 series Please Like Me, and several US films including The Matrix: Reloaded and The Matrix: Revolutions, Ghost Rider and Fools Gold.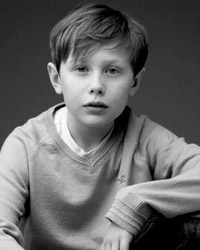 TOM USHER
as Young Edward
Eleven-year-old Tom Usher has already made a name for himself in the acting world. In 2010, he worked for French Director Jean Pierre Jeunet and in 2011 he scored his first feature film role, in Stephan Elliott's comedy A Few Best Men, starring Xavier Samuel, Rebel Wilson and Olivia Newton-John. Tom made his theatrical debut in 2012 in Belvoir Theatre's critically acclaimed play Old Man, starring alongside actors Peter Carroll and Leon Ford. More recently, he appeared in Sydney Theatre Company's The Secret River, directed by world renowned Neil Armfield. The play has already been hailed as a "classic" of Australian theatre. Tom also appeared in the 2013 Tropfest finalist film The Pledge for Mister Bunny.